Mikko Joensuu on hehkutettu laulaja-lauluntekijä, jonka kymmenen vuoden aikana syntynyt levysarja Amen 1–3 on massiivinen persoonallinen teoskokonaisuus. Se rakentaa musiikillisesti rikkaana ja moninaisena jatkumona tarinaa uskosta ja elämästä, uskon riippuvuudesta siitä luopumiseen, vapautumiseen ja henkiseen eheytymiseen. Amen 1:n (2016) akustisista ja eteerisistä folk- ja country-sävyistä se etenee Amen 2:n (2016) voimalliseen rockiin sekä säröisten sähkökitaroiden rytmiin ja voimaan vapautuakseen Amen 3:ssa (2017) syntetisaattorien äänimassan pitkiin kokonaisuuksiin.
Joensuu sai Amen 1 & 2 -teoksistaan Teosto-palkinnon. Artisti tunnetaan myös Joensuu 1685 -yhtyeen laulajana.
"The greatest home-grown music ever made in Finland." Rumba magazine (Finland) on Mikko Joensuu's Amen 1.
"Unparalleled in Finnish music." Soundi magazine (Finland) on Mikko Joensuu's Amen 2.
*****
The Finnish singer-songwriter Mikko Joensuu is Each album is an unfiltered manifestation of Mikko's search to free himself from his past and move on.
In his home country, reviews of the "snow-white pure" Amen 1 pointed to its intimacy and minimalism. Amen 2 was "moving toward the light" with "more life-affirming lyrics" than Amen 1. On Amen 3, Mikko explains that "the harmonic features of Amen 1 and the popiness of Amen 2 swim into another world where I forgot the usual ways I write songs. The songs live in a bigger world where I did not analyse what happened. Amen 3 is more free."
 "These are personal albums," reveals Mikko, explaining his inspirations. "Personal emotions run through these albums. One main thing is depression, the darkness that people sometimes go through. The other thing is the religious aspect of my life. I was raised in a Pentecostal Christian home and surroundings. I grew up to be the person I am through that and I had to ask what is the concept of God, and how we ease our pain finding places which comfort us. These were big themes. Yet I didn't think about them when I was writing the songs and didn't specifically want to write songs about them. Then, in 2013, I realised these were the themes: when I say goodbye to the depression, my dilemmas with the idea of God and giving up on the idea that there actually is one."
Without knowing it then, Mikko had begun writing the songs for each of the three albums in 2009 while still in his band Joensuu 1685, who issued one album. They splintered after the release of a single in 2011. Mikko then stepped back from the edge of the stage to work unassumingly with the singer Manna. In January 2013, though, he realised the songs he had written for himself were not for one solo album, but three. "I know it would have been crazy to have sat down and said 'I will make three albums'," he laughs about when he took stock. "But I suddenly knew which songs would be on each of the albums." In the summer of 2013, he began recording in a cottage by his lakeside home in Lappajärvi, in the south-west of Finland. Once Svart Records began hearing the results, the label instantly came on board. Amen 1 was released in August 2016. Amen 2 followed in October.
Reviews of Amen 1 and Amen 2 have conjured names like Fred Neil, Spiritualized's Jason Pierce, Townes Van Zandt and Jimmy Webb while getting to grips with contrasts between the sparseness and grandeur of each album. Amen 3, though, is sonically darker and more dense. Mikko's new album eschews the acoustic approach of Amen 1 and has less of the nervy energy of the more fully arranged Amen 2. Amen 3 is where, musically, anything goes. Freed from his previous self-imposed musical restrictions, Mikko has allowed the songs to go anywhere they wish. From the 19-minute suite "The Word In Me" to the ebb and flow of the 15-minute "House Of Fire", Amen 3 is about unfettered expression.
Asked about musical inspirations, Mikko unexpectedly admits he "has not been listening to anything for years. I feel good about inventing things on my own. Of course, I've done my days of collecting influences and have respect for Scott Walker and the productions of Lee Hazlewood but the film director Andrei Tarkovsky has been there for me the whole time. He builds beautiful and weird worlds which have a lot to do with how a person's mind works. He captures – takes – your soul. You sink into the complete worlds he has built."
It makes sense that the director of films such as Solaris and Stalker, which question the nature of what is real and what is not is central to Mikko's world. Mikko, himself, has been questioning his own reality. "In that time, the depression – a helpless state – was related to the fact I gave up with religion," he explains. "I had to honestly realise it is up to me how I am going to live my life. There was no one else who could do it for me. With the first two albums, it was very comforting when I realised people with no interest in God have connected with the emotional side of the songs. They are universal. However they are inspired, they are about being a human being."
With the deeply personal, emotional and majestic Amen 3, Mikko Joensuu had completed the search to discover who he is. Finland has already recognised his incomparable achievement. Now, with the release of Amen 3 by Svart Records, it is time for the world beyond his country's borders to connect with the remarkable Mikko Joensuu.
Tilaa artisti keikalle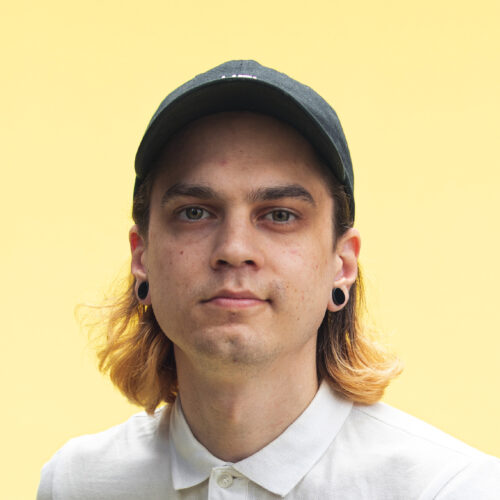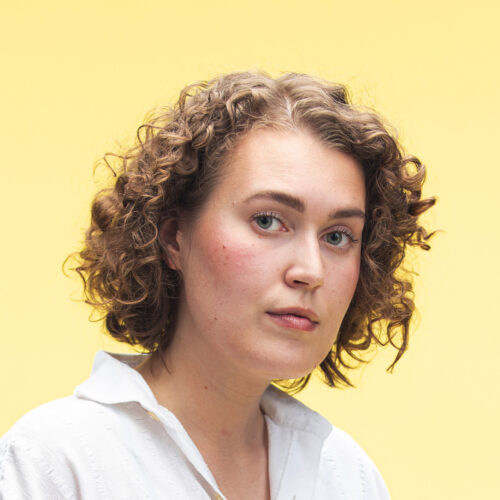 Musiikkivideot
Keikat
Ei tulevia keikkoja.
Menneet keikat
ke 19.07.23
Korjaamo, Helsinki
ke 26.10.22
Mikko Joensuu (soolo)
Marian Kammari, Lahti
pe 07.10.22
TTT-Klubi, Tampere
to 29.09.22
G Livelab, Lost in Music, Tampere
ma 22.08.22
Helsingin juhlaviikot, Huvila, Helsinki
pe 29.07.22
Voimala 1889, Oulu
ke 20.07.22
Lonna, Helsinki
pe 13.05.22
Korjaamon Kulmasali, Helsinki
ke 03.11.21
On The Rocks (Silmien takana -klubi), Helsinki